Ferndale Music Company and The Old Steeple
The Ferndale Music Company and Old Steeple, housed in a Methodist church, is the Victorian village of Ferndale's newest hub for all things music related. The circa 1873 landmark, which is next to the town's famously scary cemetery, serves as a venue for nationally known musical acts and a music school for local students.

See their site for the latest schedule. The music facility, described as intimate, comfy and beautiful, features gorgeous stained glass windows, ADA accessibility, 225 seats, great acoustics and professional sound. All shows are all ages. The venue also serves as a great location for weddings and recitals. Contact with inquiries.

Is your stay here a long one? They offer instruction for piano, guitar, fiddle, violin, ukulele, voice, mandolin, banjo, bass and drums. The rate is $25 per half-hour lesson. Call to schedule.

If you like owls, check out their webcams, which share the lives of some of the the steeple's feathery occupants. If you like art, be sure to check out the music store's gallery of local works.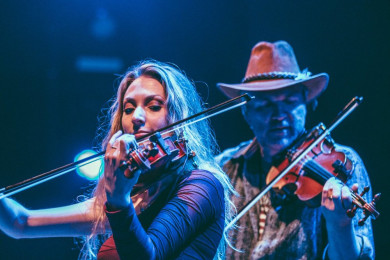 Dates vary between September 30, 2023 - September 30, 2023
246 Berding St, Ferndale, CA 95536