Humboldt County Accommodations
When it's time to lay your weary head, Humboldt County offers a room to suit every taste and budget. Familiar national brands welcome their loyal guests, while our independent hotels and inns have top ratings and offer first-class services and amenities. If your goal is to spend your night on the coast or in the forest, there are many lodgings to choose from.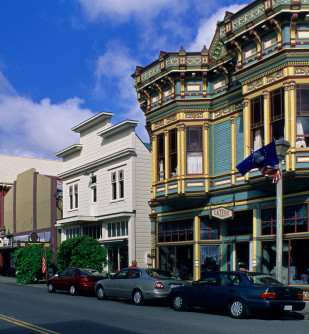 Historic Ferndale
California's best preserved Victorian village. Courtesy Gary...