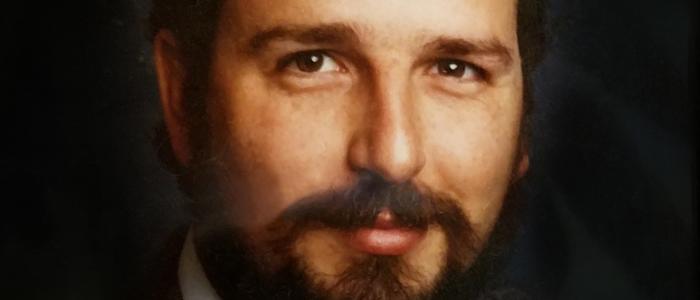 Bureau creates GoFundMe to help family
Eureka, Calif. – The Eureka-Humboldt Visitors Bureau announced this week that it is working with Save the Redwoods League to dedicate a redwood tree in honor of the Bureau's director, the late Tony Smithers. In conjunction, the bureau launched a GoFundMe campaign to provide financial assistance to his widow Eileen and family, who are dealing with major financial hardships.
The redwood, located in the Humboldt Redwoods State Park honor tree grove near the Avenue of the Giants, will honor Tony Smithers for his tireless work over decades to share the coastal giants with visitors from around the world, according to the League. 
"We are honored to dedicate a redwood tree in the wilderness of Humboldt Redwoods State Park to honor Tony's life and work," said Jennifer Verhines, donor relations manager for the San Francisco-based organization.
The honor tree named for Smithers will be commemorated on a park map, to be shared with colleagues and loved ones. The honor tree grove near Miranda is in a lush and wild area of the forest. While there is no formal trail system in the area, a small dedication ceremony will take place nearby later this spring, time and place to be determined.  
"We hope that knowing a tree is dedicated in Humboldt's forest may bring some solace to Tony's family, friends and colleagues," Verhines continued.
Smithers, 58, who worked for the Bureau for some twenty years, passed away suddenly in January. He had been battling diabetes-related health problems for some years.  
"Tony could bedazzle you with his kindness and wit. He led the bureau with innovation, charm and masterful planning," bureau President Marc Rowley said. "His absence leaves a sad void in our organization." 
To support Smithers' widow, Eileen, and family, who have faced other major medical expenses as well, the community is urged to give directly to them online:
www.gofundme.com/tony-smithers-family-fund.
For those in Eureka, there is a brick and mortar donation option, the Tony Smithers Memorial Fund, at Coast Central Credit Union (707-445-8801).
ABOUT: 
The Eureka-Humboldt Visitors Bureau, the official destination marketing organization for Humboldt County, works to promote and expand a tourism economy worth hundreds of millions of dollars each year. Its 200-plus member organizations include lodging properties, attractions, retail shops, restaurants, governments, chambers of commerce and visitor centers. To find out more, call 707-443-5097 or visit www.VisitRedwoods.com.
One of the nation's oldest conservation organizations, Save the Redwoods League has been protecting and restoring redwood forests since 1918, connecting generations of visitors with the beauty and serenity of the redwood forest. Our 20,000 supporters have enabled the League to protect more than 216,000 acres of irreplaceable forest in 66 state, national and local parks and reserves. For more information, go to SaveTheRedwoods.org/signup.